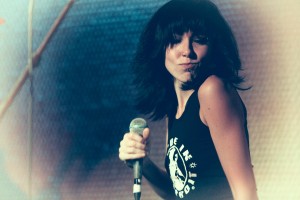 Michele Whitlow is a professional singer based in San Diego, via Detroit, Michigan, specializing in a wide variety of cover music spanning 1960's to today. She is currently working in two bands: 'The Wild Nights', and 90's tribute, 'The Big Lewinsky'.
Michele has studied classical and choral vocal training since she was 10 years old. She's recorded 3 independent albums, toured the east coast, and attended Berklee College of Music to study vocal performance.
Michele has also performed National Anthems for sporting events including home games for the Detroit Tigers, the Detroit Derby Girls, and the OHL's Plymouth Whalers.
In 2013, Michele brought her  powerful voice into The Big Lewinsky, rounding out the sound of the band to include more pop, hip hop/rap, and various female-fronted songs. Michele loves animals. Her favorite song to perform? Anything by Salt N' Pepa or Alanis Morrissette.
---

Ben Zinn is a professional guitar player and instructor who transplanted to San Diego in 2013, via Omaha, Nebraska, bringing 20 years of experience in performing and instructing. Ben plays keyboards as well and creates all of the samples that you hear in our hip hop songs in his own studio.
Ben's  wide range in ability matches his broad interests in music. Currently, he plays for bands that tribute Buddy Holly, Elvis, George Strait, Dwight Yoakam. In addition to that, Ben has played for original artists such as Satchel Grande, Among Savages, and Bondurant, to name a few. Ben has over 20 years of experience and could easily be one of the best guitarists you will ever witness in person. Ben LOVES barbeque sauce. He also likes country music, and Radiohead is probably his favorite 90's rock band.
---
Jubilee Olivas has been performing as a vocalist and rhythm guitarist in various bands for 12 years. Jubilee started off as a singer-songwriter, cutting his teeth by performing in coffee shops and the bar scene in college. Jubilee recorded 2 independent albums with original bands Faded Issues (New Mexico), and San Diego band FortyOneSixty. After moving to San Diego in 2008, Jubilee discovered the many cover/tribute acts that play and are based out of San Diego. Jubilee and Israel Silguero both happened to audition for the Red Not Chili Peppers on the same day, and ever since, have remained inseparable in both life and music. Izzy and Jubi played as the original drummer and vocalist for the Red Not Chili Peppers for 2 years before deciding to step away from music and 'play some golf'.
After about a year of off-time, Izzy and Jubi decided to forge their next act together – The Big Lewinsky.  Jubilee has a wide range of abilities, a prerequisite given the setlist that The Big Lewinsky has – he can lay down a rap, scream like a scalded cat for rock songs, or present beautiful, full tones for more melodic songs. Jubilee was a Nirvana and Tupac fan as a kid, and is now a Smashing Pumpkins and Biggie guy.
---

Israel Silguero is the other founding member of The Big Lewinsky and is a metal head at heart, but don't let his tastes fool you. Izzy can hang in the pocket for hip hop tunes, smash with unrelenting aggression on the rock tunes, or even lay down a country shuffle (if for some reason, you are into that sort of thing) all while singing and rapping. Izzy has been playing since he was old enough to sit up on the throne and his first professional experience was playing as the drummer in his father's band at 10 years old.  He loves his Daughter, Stevie, and loves the Deftones only slightly less than that.
---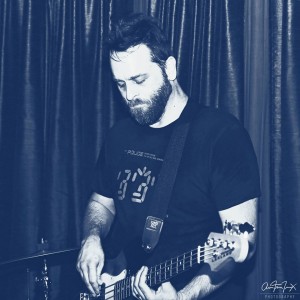 Lauren Scheff is the newest member of The Big Lewinsky, having joined in 2015. Lauren organizes and plays bass for Under Cover at the Office shows at The Office in North Park, where musicians from all over San Diego put their talents together to cover artists like Radiohead, Nirvana, The Cure, Led Zeppelin , and so many others. It's definitely a gem of a show to bear witness to if you haven't seen one yet. Lauren is also a member of Get Back Lorretta, a soulful, high-energy band based out of San Diego since 2004.  Lauren brings a unique tone to the band that can certainly be appreciated during hip hop songs – you can definitely hear the growl and funk in his attack on the bass. Lauren has a very interesting relationship with the band Chicago, and likes any tune with a funky groove.
---
Like us on Facebook!